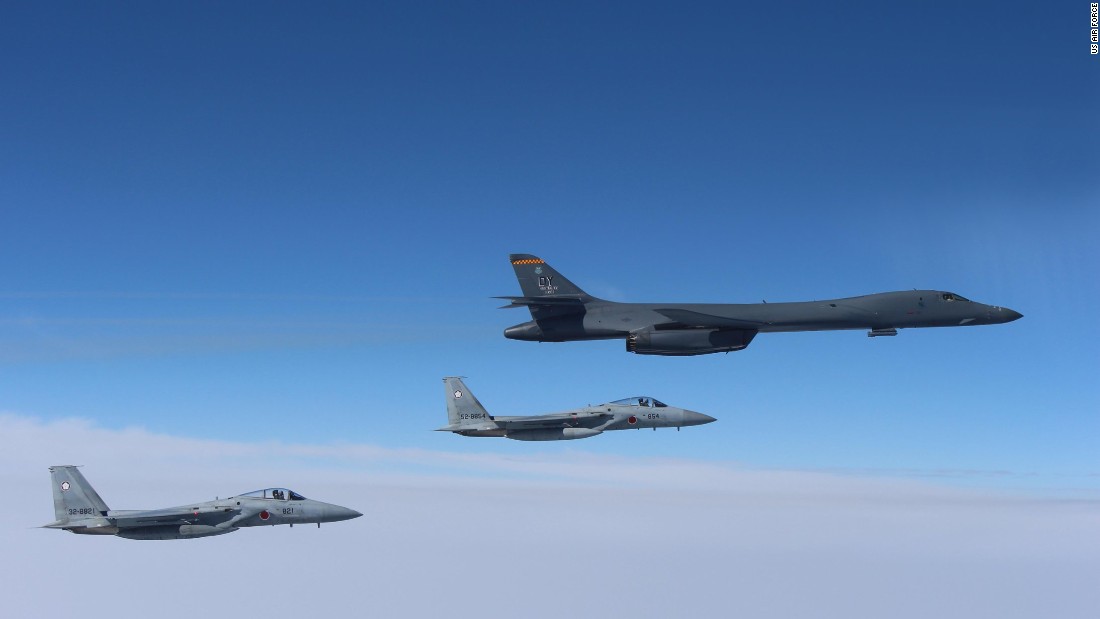 Washington( CNN) Two US B-1 bombers flew over disputed water in the East and South China Seas on Thursday, conducting a joint military operation with Japanese fighter jets amid intensifying tensions with North Korea and souring relations with China.
The bombers were joined by two Japanese F-1 5 fighters and carried out a cooperative mission over the
East China Sea
— an region both Japan and China claim as their own.
While joint flights between the two allied nations have become increasingly routine, this mission marked the first time US B-1 bombers from the Pacific Command have carried out an operation of this kind with Japanese fighters at night, according to a statement from US Pacific Air Forces.