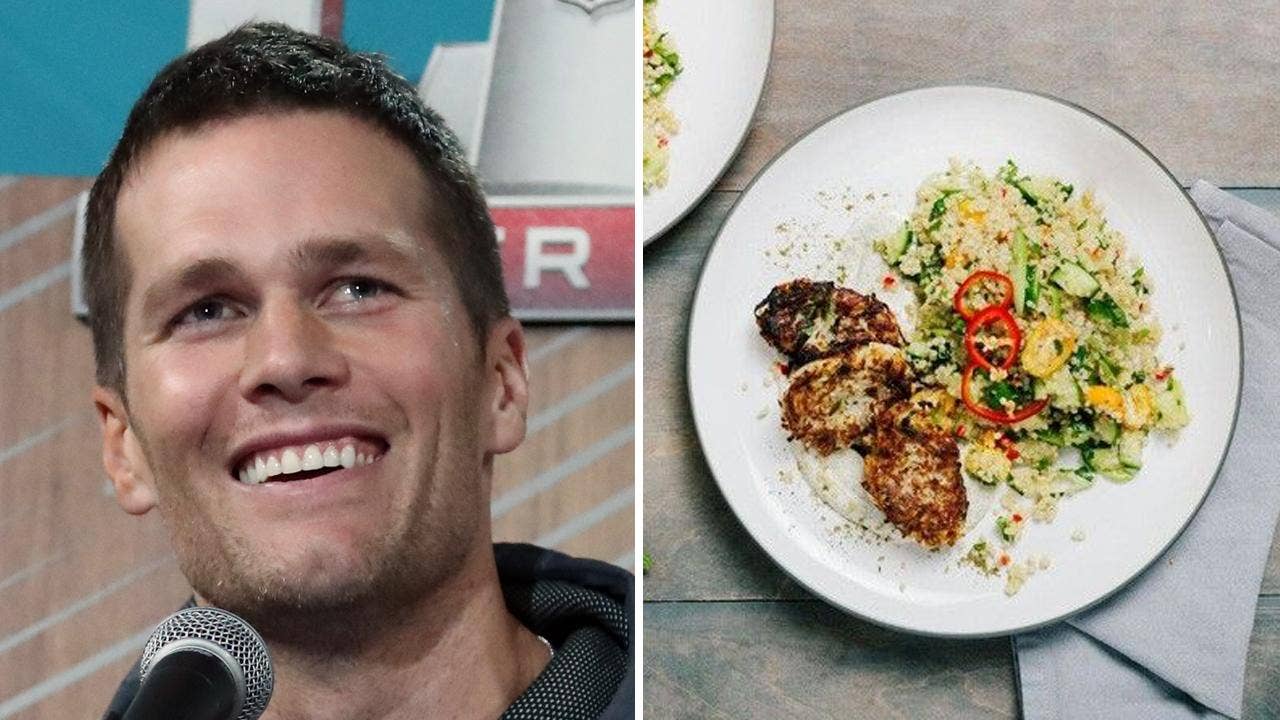 Too busy to bother with the $200 nutritional manual Tom Brady released last May?
Dont worry. The Super Bowl MVP will now send his meal kits directly to your house.
Brady and his athlete-focused TB12 brand have teamed up with Purple Carrot, a plant-based meal delivery service, to offer meal-kits inspired by the football star's own diet.
The quarterbacks new line of TB12 Performance Meals will contain only plant-based pre-portioned ingredients, which can be made into high-protein, gluten-free dinners. Purple Carrots website also boasts that Bradys meals will be free of highly processed ingredients and use only limited sums of soy and refined sugar.
WHY TOM BRADY AND GISELE BUNDCHEN DON'T EAT TOMATOES
These recipes are designed to help athletes and active individuals stay at their peak while adhering to the TB12 nutritional doctrine, reads the product page.
A subscription to TB12 Performance Meals is priced at $78 per week, and includes three meals each for two people( or six meals total at $13 apiece ).
The meal kits wont be ready to ship until April, but Brady and his partners at Purple Carrot have already offered a preview of some of the plant-based meals diners can expect, including crispy turnip cakes with tabbouleh, white lentil risotto with roasted veggies, and ramen with gingered greens and broccolini.
And although its not explicitly stated, Bradys TB1 2 meal kits will likely never include strawberries.
"The team at Purple Carrot is so aligned with the style we think about food as a key component to sustaining peak performance and maximizing overall wellness that it became a very easy decision for us to join forces, " said Brady in a press release.
"Eating meals just like the ones we'll send out to our customers has helped me stay at the top of my game, and it's really exciting to be able to deliver the recipes and ingredients for people to easily cook these meals at home."
Bradys TB1 2 meal kits won't be the New England Patriots first attempt to score a spot within the food and wellness industry. His branded products already encompass apparel, fitness equipment, snacks, and the aforementioned TB1 2 Nutrition Manual containing Bradys nutritional philosophies along with 89 Brady-approved recipes.
TB1 2 Performance Meals are currently available for pre-order on Purple Carrot. The company expects the first meal kits to be shipped April 3.
Read more: www.foxnews.com