Soldiers patrol streets of capital amid growing calls for peaceful transition after presidents rejection of election results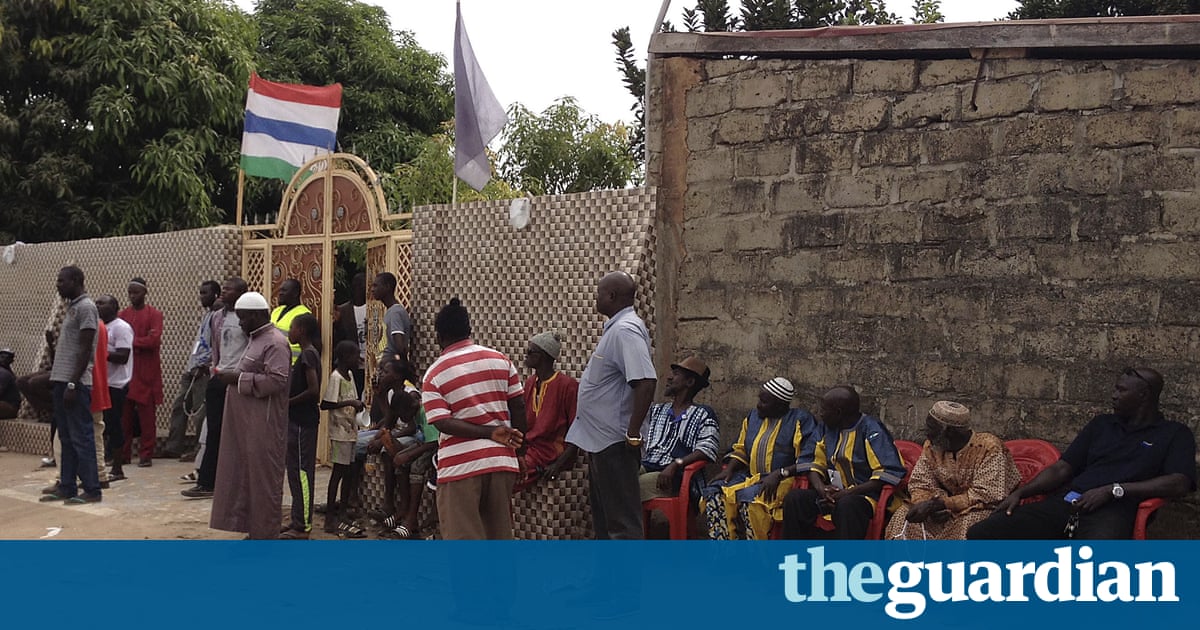 Soldiers stood watch on the streets of the Gambias capital, Banjul, on Sunday as most residents ran about daily life despite concerns after the president, Yahya Jammeh, said he would not accept results of the election that would force him to step down after 22 years in power.
International and regional bodies and governments joined together over the weekend to call for a peaceful transition in the west African country of about 1.9 million people.
Jammeh initially conceded defeat after Gambians voted in the president-elect, Adama Barrow, on 1 December. However, Jammeh announced on Friday that he no longer accepted the election results and called for another vote, saying there were irregularities.
Jammehs ruling APRC party said on Saturday that it would follow up the presidents rejection of the outcome of the elections by filing a petition to the supreme court. By statute, results of the election can be contested up to 10 days after the vote.
Barrow said on Sunday that he had moved to a safe house for his security.
On the quiet streets of Banjul, there has been an increased military presence since Jammeh made a broadcasted appearance "says hes" rejected the election result .~ ATAGEND Soldiers piled up sandbags and propped up machine guns on them but merely waved people through checkpoints.
In Serrekunda, the largest urban centre in The Gambia, armed soldiers stood on many street corners as people ran about their business.
Some Gambians thought that Senegal, the UN or other international powers should come to their aid.
We dont want him any more and we need assistance from the world because he said he wont move, said Maju Tunkara, a marketer of phone credit.
Read more: www.theguardian.com