A 10 -week surf safari and volunteering program along South Africas coast culminates in an instructors qualification that could defined you up for life. We join the new intake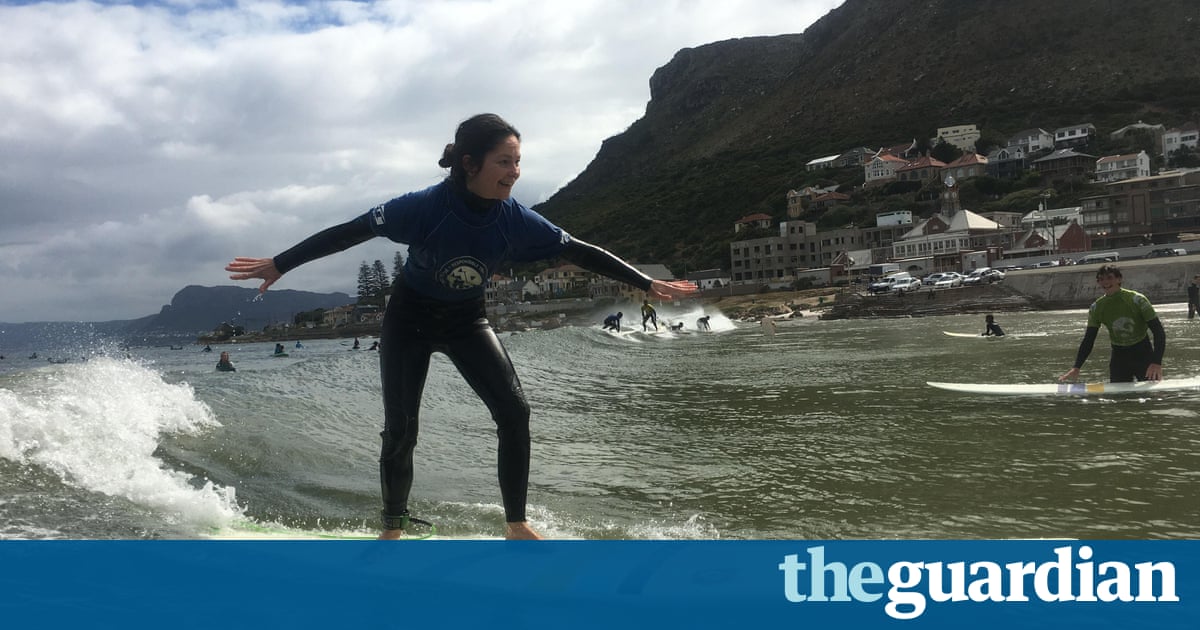 Its a bright afternoon on Cape Towns Muizenberg beach and Im racing down the sand in a wetsuit, stopping to lunge or star-jump as coach-and-four Nikita hollers orders. I may want to lie down and sob as I overheat and struggle to keep up, but the group encouragement get me through the bootcamp-style workout before we jog into the waves for a two-hour surf lesson.
This is day five of a 10 -week South African surfing adventure with Ticket to Ride, a British company that runs surf vacations and camps around the world. Im here to sample its longest trip-up( also run in Morocco ), which offers the chance of qualifying as an instructor at the end and fitness training is high on the agenda.
Some people just come for the experience, but most end up doing the qualifications anyway, says Chris Bond, TTR head of operations. Weve had complete novices qualify its astounding to insure the mental and physical changes people go through in 10 weeks of being in the ocean every day. Plus its a great way to consider South Africa.
After two weeks in Cape Town, the 16 -strong group will journey east along the coast, the water warming and scenery changing, and finish up north of Durban two months later. Its a road that the companys founders, Linley Lewis and Will Hayler, did independently while backpacking before university, and went on to recreate as a group trip, use the best local coaches and surfer-friendly accommodation.
Besides surfing and training, theres plenty of day for exploring. Community work with NGOs and charities is another key part of the itinerary, with days dedicated to anything from painting classrooms to teaching English or cleaning beaches.
Read more: www.theguardian.com